← Go to the news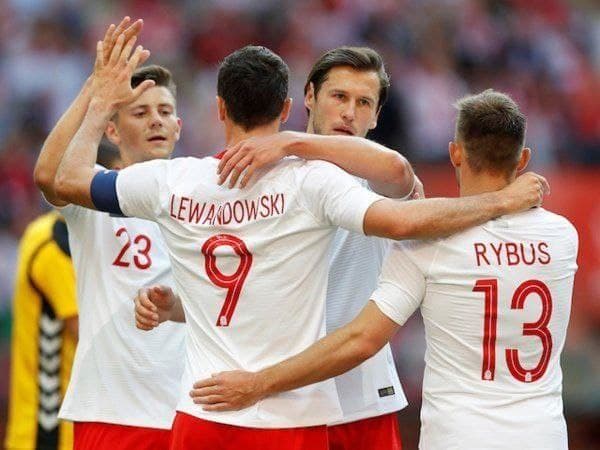 Polsha milliy jamoasi bosh murabbiyi Paulu Souza qit'a chempionati uchun yakuniy qaydnomani e'lon qildi.
Darvozabonlar: Lukash Fabyanski («Vest Hem»), Voysex Shesni («Yuventus»), Lukash Skorupski («Bolonya»). Читать на Рус языке
Himoyachilar: Kamil Glik («Benevento»), Matsey Ribus («Lokomotiv» M), Bartosh Bereshinski («Sampdoriya»), Yan Bednarek («Sauthempton»), Tomash Kendzera («Dinamo» K), Pavel Davidovich («Verona»), Mixal Xelik («Barnsli»), Kamil Piontkovski («Rakuv»), Timoteush Puxach («Lex»).
Yarimhimoyachilar: Gjegoj Krixovyak («Lokomotiv» M), Pyotr Zelinski («Napoli»), Mateush Klix («Lids»), Karol Linetti («Torino»), Kamil Yuzvyak («Derbi Kaunti»), Pshemislav Frankovski («Chikago Fayr»), Yakub Moder («Brayton»), Pshemislav Plaxeta («Norvich Siti»), Kasper Kozlovski («Pogon»).
Hujumchilar: Robert Levandovski («Bavariya»), Arkadiush Milik («Marsel»), David Kovnatski («Fortuna»), Yakub Shverchok («Pyast»), Karol Shviderski (PAOK).