← Go to the news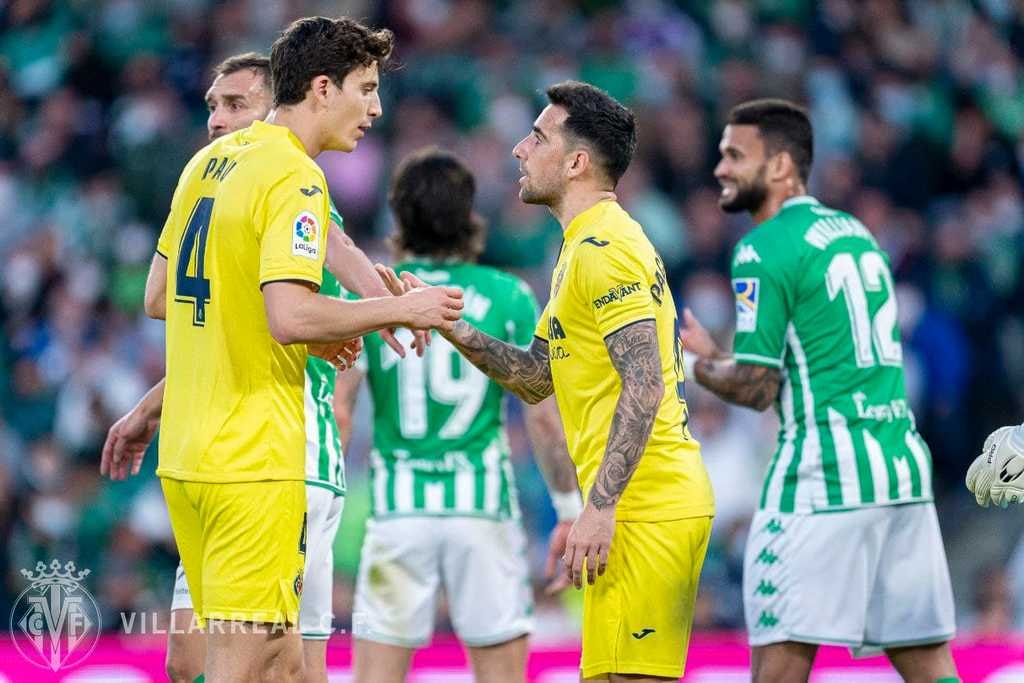 La Liga. «Betis» o'z uyida «Vilyarreal»ga yutqazib qo'ydi.
Ispaniya chempionatining 23-turida «Vilyarreal» safarda «Betis»ni Torres va Kapuning gollari evaziga mag'lub etdi.
«Vilyarreal» ochkolarini 35taga yetkazib, 6-o'ringa chiqib oldi. 40 ochkoga ega «Betis» 3-o'rinda qoldi.
Lv Liga. 23-tur
Betis — Vilyarreal 0:2
6 fevral, «Benito Vilyamarin»
Gollar: Torres (41), Kapu (83).
Betis — Silva, Bellerin, Bartra, Pesselya, Miranda, Rodriges, Guardado (Rodri, 59), Kanales, Fekir (Telo, 88), Xuanmi (Garsiya, 84), Villian Joze (Iglesias, 59).
Vilyarreal — Rulli, Foyt (Ore, 63), Albiol, Torres, Pedrasa, Chuyevueze (Pino, 77), Kapu, Parexo, A.Moreno (Lo Chelso, 77), Alkaser (Danjuma, 63), X.Moreno (Trigeros, 35).