← Go to the news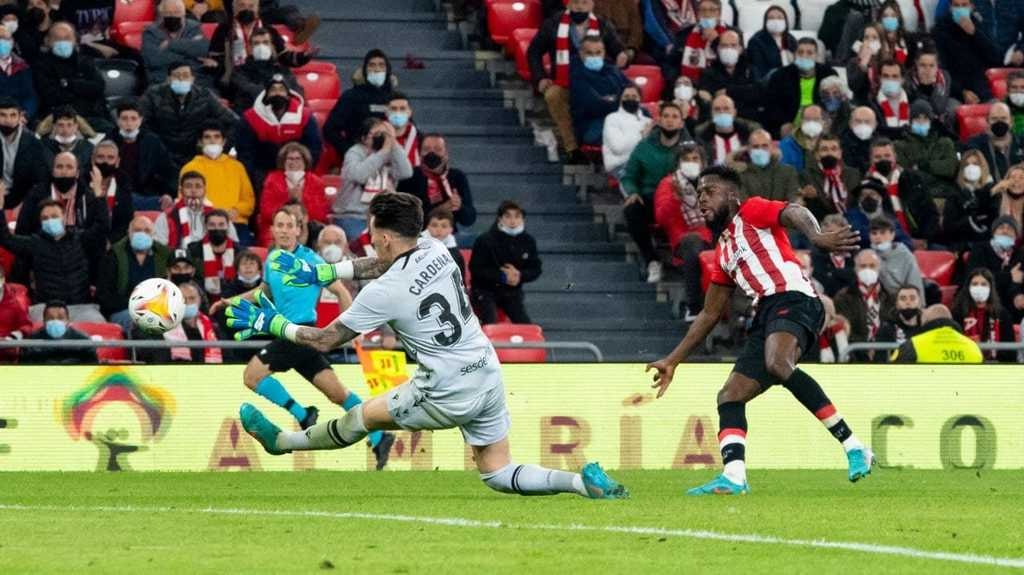 La Liga. «Atletik» autsayderni mag'lub etdi.
Ispaniya chempionatining 27-turidan o'rin olgan so'nggi bahsda «Atletik» Bilbaoda «Levante» ustidan ishonchli g'alabaga erishdi. Vesga, Uilyams va Zarraganing gollariga qo'shib berilgan daqiqalarda de Frutos javob berdi.
«Atletik» 40 ochko bilan 8-o'rinni egallab turibdi. «Levante» 18 ochko bilan so'nggi pog'onada qoldi.
La Liga. 27-tur
Atletik B — Levante 3:1
7 mart, «San Mames»
Gollar: Vesga (63), I.Uilyams (76), Zarraga (88, penalti) — de Frutos (90+1).
Atletik B — Simon, de Markos, Alvares, Martines (Vivian, 55), Berchich, Berenger, Vensedor (Pecha, 79), Vesga, Muniain (N.Uilyams, 73), Sanset (Zarraga, 73), I.Uilyams (Vilyalibre, 79).
Levante — Kardenas, Roberper, Duarte, Kaseres (Kantero, 71), Miramon, Melero (Malsa, 71), Pepelu, Son (Frankesa, 84), de Frutos, Morales (Bardi, 45+2), Marti (Gomes, 84).